End To End Multi Activities Company
The leading information technology services, consulting and business process outsourcing organization.
End To End
End To End, is a leading Sudanese company providing information technology Services consulting, Implementing and support. It envisioned and instigated the adoption of the flexible technology practices to operate efficiently and produce more value.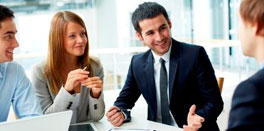 Our Mission
To build upon a reputation of being one of the most innovative IT Solution and Service provider in the region.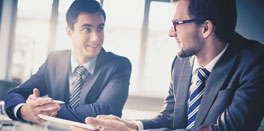 Our vision
To produce excellent services in the field of IT Services and Consultancy with maximum efforts driven towards customer satisfaction.
Advance your business now!
Our approach emphases on new way of business, thereby combining IT Innovations and adoption while leveraging an organization's current assets. Our team is committed to pro-vide ICT Services with professional lifecycle
Our services

EndToEnd is your one stop partner where you can outsource all your support services with complete peace of mind about quality and reliability.
EndToEnd Software Solution's strength lies in understanding the client's business needs in terms of processes, culture, vision and goals across the industry segments and offering client oriented solutions which are highly reliable and consistently creating customer comfort.
Our team is committed to provide Technical services following ENDTOEND professional service lifecycle:
ICT Consulting
Information technology consulting focuses on advising organizations on how greatest to use information technology (IT) in achieving their business objectives and goals.
ENDTOEND consultants are experienced enough to provide customer a world class technical consultancy. In addition our consultants are skillful in advisory, business communication, and management.
EndToEnd offers all professional services from assessment of current situation and proposing optimum solutions up to the normal optimized operations for business with the great value of ICT facilities.
ICT Outsourcing

Today's high-pressure business world compels your organization to be more agile, improve operational efficiency, reduce cost, and meet its employees' needs for new applications and technologies more rapidly. That's why your approach to ICT is evolving from managing ICT equipment to managing ICT services as a utility.
But how do you bring together the people, processes and systems that deliver more business-aligned ICT? How do you manage multiple vendors across several geographies, while still focusing on what you do best?
ENDTOEND can help you introduce more agility and flexibility into your business by delivering IT outsourcing services that encompass the network, data center and cloud services, end-user support and contact center. This means we take care of all information technology needs of the customer. From configuring the client's network, servers and workstations to software installation and custom application development to 24/7 technical support and training.
ICT Solutions

EndToEnd provide ICT services with a mature processes starting from understanding of customer requirements through design, build, implement/test of solution, and continue support the customer in terms of training and guidance for a smooth transition for the new systems.
ICT Education & Training

EndToEnd is ready to offer an educational services for customer for all company ICT services and other related subjects. EndToEnd guarantee a world class training service led by experienced IT professionals with an international certificates and trainings.
Our philosophy is to take the journey as a predefined steps of evaluation, preparation, practicing and consulting.